Did you get invited to Worlds?
3/15/2011 by John Borelli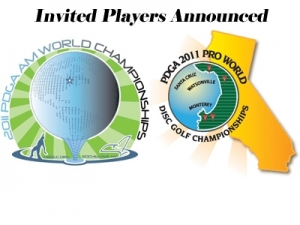 The official invites to both the Am and Pro Worlds have been posted. Did you make the cut?

> Invites and more info

Don't worry if you didn't because after May 16, any PDGA member can register.

If you haven't been, you should really try to get to Rochester, NY (AM) or Santa Cruz, CA (Pro) this year.

A bunch of NEFA members went to AM Worlds last year and had a blast. Who's going this year?

Comments:
---
This post is more than 700 days old, further comments have been disabled.
---