---
Tuesday, May 18, 2010 by John Borelli
Question: Which disc is not officially in the basket?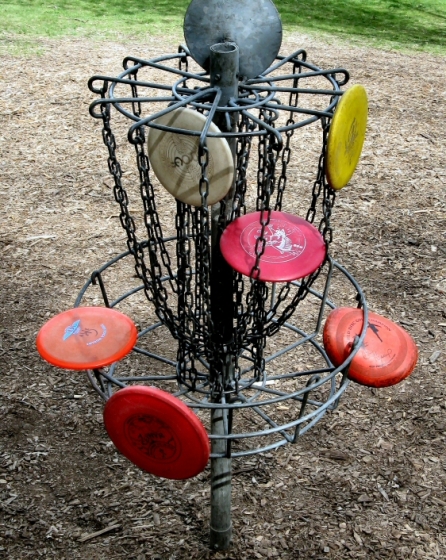 Answer: All discs but the yellow one will complete the hole once the owner gets to the basket and removes it before it possibly falls down and out.

Check out the PDGA's new Rules School feature where rules are broken down, clarified, and illustrated. This week's rule deals with interference and answers the often-debated "Is this disc officially in the basket?"